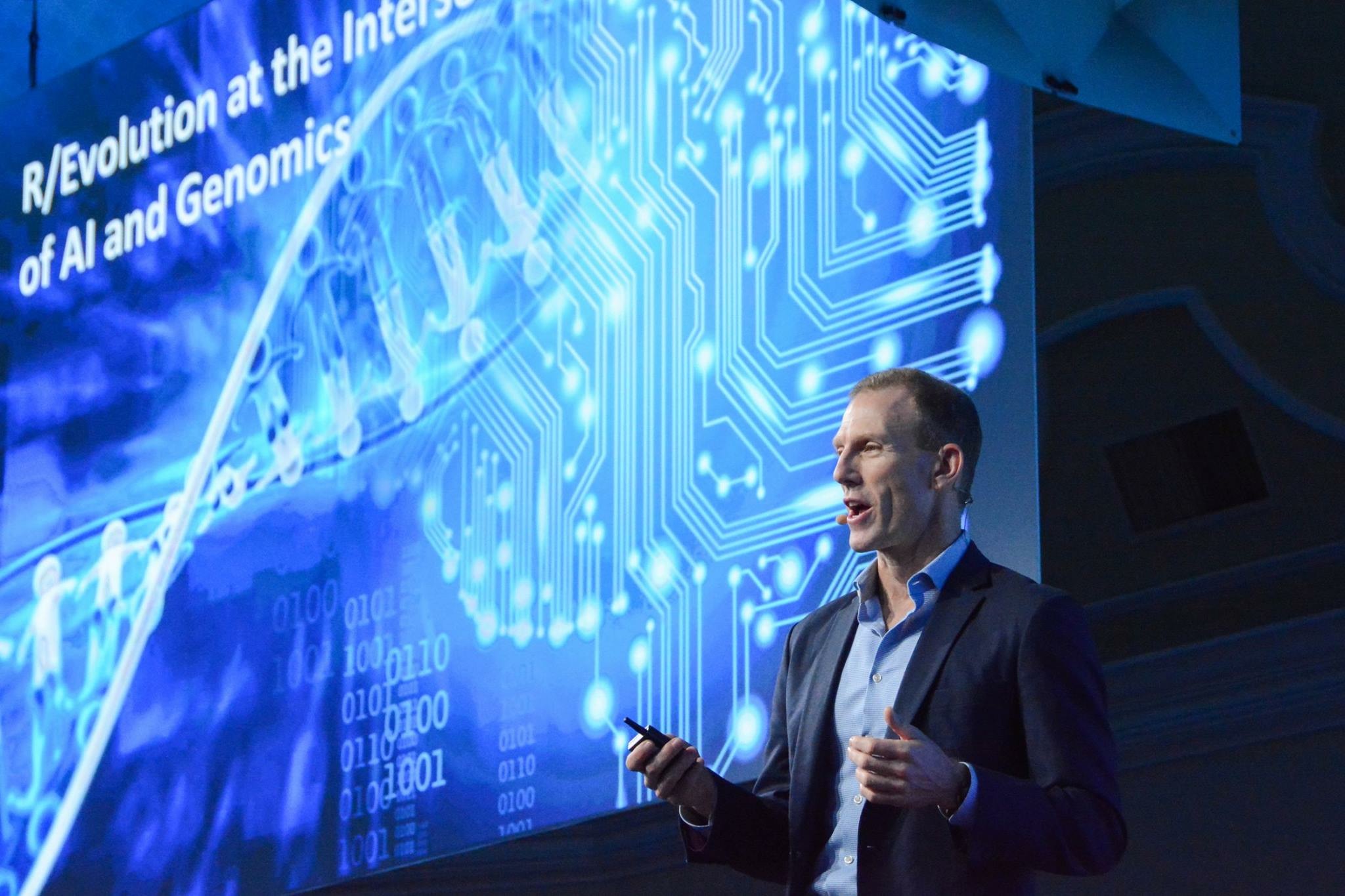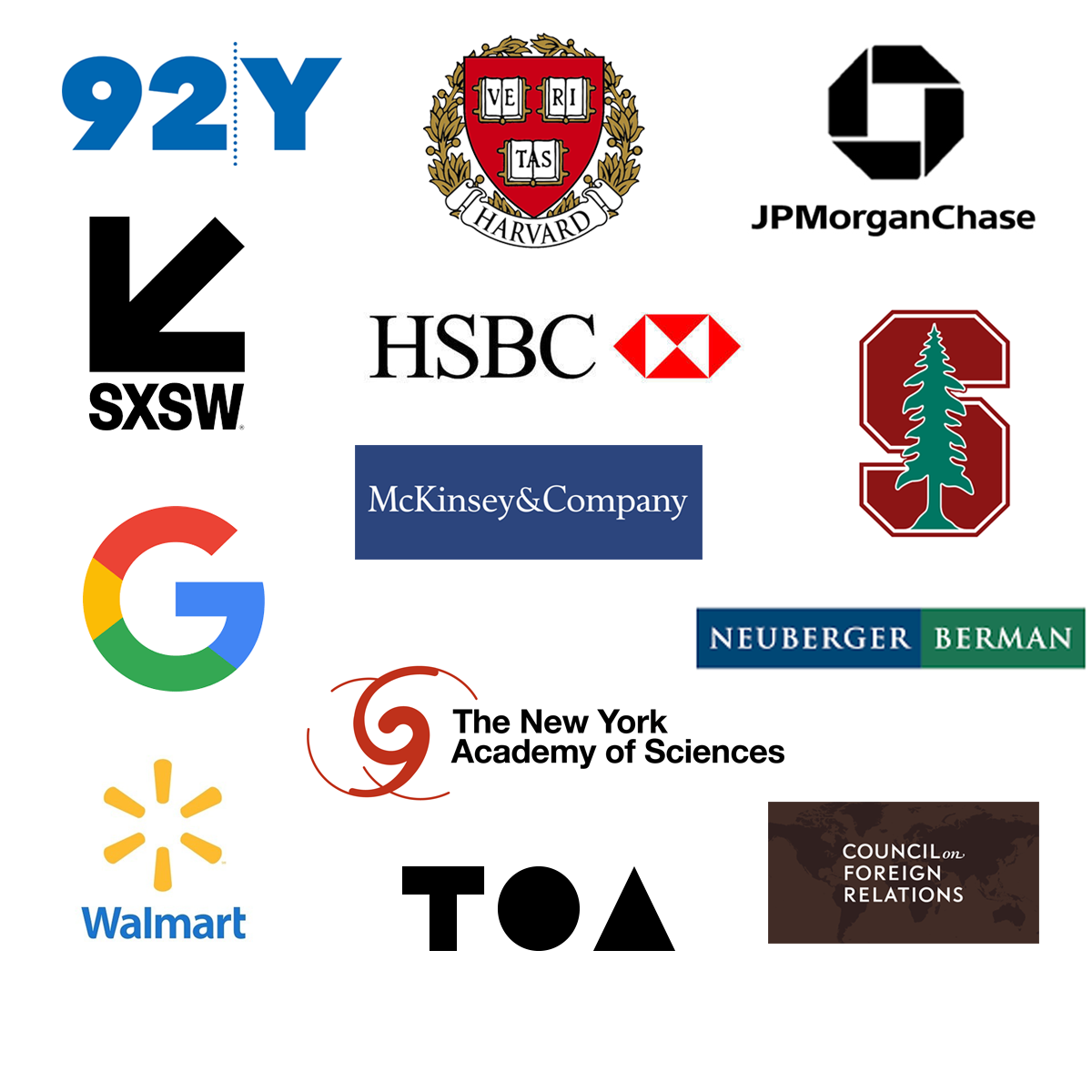 Jamie delivers energizing, informative, and actionable keynotes that blow people's minds and drive meaningful outcomes worldwide. An innovative speaker, author of five important books, media commentator, international columnist, ultramarathoner, and go-to expert for many of the world's top brands and most influential leaders, Jamie explores the implications of the revolutionary technologies and geopolitical shifts transforming our world and helps individuals, companies, and governments ride the wave of radical change rather than be subsumed by it.
Select Talks
Hacking Darwin
Talks at Google, May 30, 2019
Are Your Ready for the Genetic Revolution?
TEDxPaloAlto, May 24, 2019
Homo Sapiens 2.0: The Future of Human Genetic Engineering
Tech Open Air, August, 2018
Hacking Life: The Sci & Sci-Fi of Immortality
SXSW, March, 2018
Unlocking the Code of Life
Conversation with George Church and Elizabeth Blackburn at Google Zeitgeist 2017, October 24, 2017
The Future of Human Genetic Engineering
SXSW, March 11, 2017
The Future of Gene Editing
Rockefeller University, January 26, 2017
Eternal Sonata: The Science, Science Fiction, and Bioethics of the Genetics Revolution
Crystal, January 3, 2017
Rising China, Trump's America, and the Dangerous Beginning of a Post-American World
Crystal, December 30, 2016
What You Need to Know About Asia in Forty-Five Minutes and One Slide
Crystal, December 29,2016
Homo Sapiens 2.0: Genetic Enhancement and the Future of Humanity
Crystal, December 27, 2016
Can we live to 150? The Cutting-Edge Science of Human Longevity
92Y, November 14, 2016
Stanley Kubrick and the Exponential Future
Contemporary Jewish Museum, October 14, 2016
Hacking Biology
Google, October 13, 2016
Decoding the Human Genome
Google Zeitgeist, September 19, 2016
The End of Sex and the Future of Human Reproduction
92Y, September 11, 2016
The National Security Implications of the Genetics Revolution
Harvard Law School, April 5, 2016
Can Genius Be Genetically Engineered?
92Y, March 10, 2016
Can China Avoid Economic Crisis?
Vail Symposium, February 25, 2016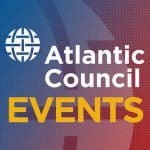 ---
Is There a Fatal Flaw at the Heart of China's Reform Process?
Podcast | China-US Business Council, May 5, 2015
Genetic Enhancement, Ethics, and the Future of Humanity
Brandeis University, March 10, 2015
Homo Sapiens 2.0: Genetic Enhancement and the Future of Humanity
92d Street Y, November 24, 2014
US-China Relations at the Genetic Frontier
Commonwealth Club, November 12, 2014
The National Security Implications of the Genetics Revolution
Atlantic Council, November 7, 2014
Rising China and the Changing World Order
Vail Symposium, June 28, 2013
Rising China, Changing World
Imagine Solutions Conference, February 11, 2013
Topics
Human Resource Management in a Genetic Age
The overlapping genetics and AI revolutions are transforming our healthcare, the way we make babies, and how long we live. This revolution will be the greatest opportunity of our era, and also the greatest challenge – and it will have massive business implications that will increasingly define organizational success and failure in the 21st century.
Corporations have struggled for decades to build open and inclusive workplaces comfortable to people of all races, nationalities, genders, ages, and sexual orientations. In the fast-arriving genetic age, companies will need to figure out such issues as how to deal with predictive health information, whether to cover egg freezing, embryo selection, and embryonic gene editing for employees,  and how to help employees prepare for longer than expected lives. While this may seem like science fiction, this future is already here. The genetics revolution will alter our perception of workforce capabilities and potentials and challenge even the most forward-thinking of corporations. It will upend traditional notions of equity, diversity, and inclusion. It will change much of everything.
But are you ready?
Beyond the Blue Zones: What the Revolutionary Science of Human Life Extension Means for You
Most everybody knows we should exercise, eat well, build meaningful communities, and reduce stress to live healthy longer. But the revolutionary new science of human life extension is creating enticing new possibilities for using technology to extend our lives far beyond what nature intended. While the quest for immortality has been the stuff of fairy tales, the new science of life extension will soon be pushing the limits of aging and unlocking human potential in ways our ancestors never could have imagined. Technology futurist Jamie Metzl explores the latest breakthroughs in the science of human life extension that promise to gain is more of life's most precious commodity: time. Jamie explains what individuals, companies, and governments must do now to prepare for this revolutionary future that will fundamentally reorganize our societies and global economics.
From Precision to Predictive: Genetic Revolution to Healthcare and Beyond
The transition from today's system of generalized medicine based on population averages to the new model of precision healthcare based on each person's individual biology is already well underway. But the use of the precision medicine tools of genome sequencing, big data analytics, and targeted gene therapies to treat cancer and other diseases are paving the way for a system of predictive healthcare where parents will know and begin responding to their children's future risk of developing hereditary disorders like early onset Alzheimer's and coronary heart disease starting before their children have even been born. In addition to predicting these types of health outcomes, genetic analysis will also enable us to predict and ultimately influence the genetic components of broader human traits like the IQ, athletic ability, and personality style of our future children. The genetics revolution will fundamentally transform our healthcare, the way we make babies, and the nature of the babies we make, but health professionals, the business community, and society at large are not at all ready. In this provocative and mind-expanding talk, Jamie Metzl elucidates how genetic and other technologies are transforming healthcare, explores where things are headed and what is at stake, and lays out key principles for how health industry professionals and the business community can prepare for a revolution that is coming far sooner than most people recognize.
R/Evolution at the Intersection of AI and Genomics
After decades of slow progress during the long "AI Winter," the field of artificial intelligence is now blossoming in an "AI Spring" fundamentally transforming the way we live, work, and innovate. But the AI revolution won't just change what we do, it will ultimately transform who we are. Most people already appreciate that genome sequencing and other genetic technologies with alter the way we treat cancer and other diseases. But the healthcare applications of genomics are just a station along the way in this profound revolution at the intersection of AI and Genomics. The ultimate destination is nothing less than the transformation of our evolutionary trajectory as a species. While the idea of creating humans with exceptional traits like higher IQ, disease resistance, or the ability to live longer and healthier lives may seem  the stuff of science fiction, this future is far closer than most people understand or appreciate. In this mind-blowing and highly entertaining talk, futurist Jamie Metzl explains in clear, colorful, and concise language the coming revolution at the intersection of AI and genomics with its incredible promise and frightening danger, and explores what every person, company, and country can and must do to prepare.
What You Need to Know About the Future
Converging political, geopolitical, and technological revolutions are making now the greatest moment of global change at least since 1945 and possibly ever. With nationalism rising around the world, the post-war international order in rapid decline, China significantly expanding its global influence, and the AI, genetics, blockchain, and other revolutions shaking the foundations of the world we've known, the pressure is mounting for individuals, companies, and countries to either understand and quickly adapt to these converging super-trends or pay a massive competitive price. In this talk spanning the wide range of factors transforming our world at lightning speed, geopolitical expert and technology futurist Jamie paints a vivid picture of where we are heading and outlines key principles for how individuals, companies, and countries can best position themselves to ride the rising tidal wave of revolutionary change.
Think Like a Sci-Fi Writer: How to unlock your and your organization's hidden potential in an era of revolutionary change
The future is coming at us faster than ever before. As the pace of technological change in fields like artificial intelligence, genomics, and robotics increases exponentially, the sands of national and international politics are shifting under our feet more than at any time since the end of WWII. But while this moment of radical change creates great peril for organizations that stick too rigidly to traditional ways of thinking and operating, it provides unparalleled opportunities for those who challenge themselves to think differently, creatively imagine future scenarios, and set out on a journey to succeed in a radically new environment. Organizations must, in other words, begin thinking like science fiction writers. In this wide-ranging and highly focused talk, Jamie clearly explains the converging mega-trends reshaping our world, describes how science fiction writers draw on evidence from the present to build a world of tomorrow, and outlines a specific road map for how organizations can use the powerful tool of thinking more like science fiction writers to better prepare for the future and unlock hidden organizational potential.
What You Need to Know About Asia in One Hour and One Slide
Asia's rapid rise is reversing a current of westernized globalization that has flown for five hundred years. Understanding how Asia is transforming itself and the world is no longer just a matter of curiosity for outsiders, it is essential to making smart decisions. In this wide-ranging talk spanning thousands of years and multiple cultures, Asia expert Metzl draws on history, culture, science, technology, and politics to explain the background, drivers, and implications of Asia's rise.
Global Geopolitics in an Age of Trump
The "America First" foreign policy of the Trump administration is hastening the demise of the post-War international system that was already in a state of crisis. But how will global peace, security, and stability be maintained in a world that has become dependent on American internationalism? In this talk spanning five hundred years of history, Jamie Metzl explores how our world today is structured in response to the destruction of the two World Wars and what it will mean to return to a world defined by strong states in a balance of power system. As the post-War era draws to a close, the ghosts of history are returning with a vengeance — with the world order, the global economic system, and the military balance hanging in the balance. The coming world disorder will create enormous challenges for companies and other organizations but even greater opportunities those who understand and prepare for what is coming.
Rising China and the Shifting Geopolitics of Asia
Fast-rising China is not just changing Asia, it is fundamentally transforming the global order. China's economic growth, military expansion, behavior in the South and East China Seas, growing presence around the world, and increasingly emboldened foreign policy present a growing challenge to the US-led global system created in the aftermath of the Second World War. With America less able to serve as guarantor of the international system, and Europe incapable of realizing a coordinated foreign policy strategy and unwilling to invest sufficiently in military readiness, efforts to address major crises, promote a single set of rules governing the global economy, and support human rights around the world are faltering. But with China's investment and manufacturing-based growth strategy losing steam, China itself will need to find a new model if it is to avoid stagnation. Living in a post-American world will have enormous consequences and touch every aspect of our lives. Jamie explores the key drivers of our fundamentally transforming world, what it will mean for global politics, economics, and culture, and how businesses and other organizations can best prepare.
Testimonials
"We invited Jamie to give a keynote address to 500 doctors at a major medical convention. His brilliant talk simply blew people's minds and made them think differently about where medicine is heading and what that means for all of us. With tremendous thoughtfulness, energy, creativity, and skill, Jamie helped participants imagine how they might ride the wave of exponential change toward greater success rather than be crushed by it. The positive response was overwhelming. Jamie is a superstar."
—Joshua Abram, Co-Founder and CEO, TMRW Life Sciences
"Jamie was the closing keynote at our global CEO conference. He had an uncanny way tying together all of the themes from the previous sessions, into a masterful and thought provoking closing. No canned script, no death by PowerPoint, but an engaging, entertaining and intelligent talk worthy of our audience. Jamie's keynote had the energy and enthusiasm of a rock star, and left our audience wanting more. I would most certainly book Jamie again for another YPO event!"
—Stephen Forte, President, Silicon Valley YPO
"San Jose State thinks a great deal these days about how to approach healthcare studies with our students, how that interacts with technology and the humanities, and the complexity of programs we need to create that will allow us to think differently about our place in an ever changing world, as well as how we can have a positive impact. At our event, Jamie was exceptionally engaged with the students, and in both sessions before the lecture, everyone one came up with him afterwards to talk further with him. He offered thoughtful insights into these issues in an engaging, entertaining way that I know is going to generate a great deal of discussion and debate among our students and staff. He reminded us that the future is already here and we should engage with it actively and in the spirit of our values."
—Dr. Mary A. Papazian, President, San Jose State University
"Provocative, challenging, wonderful, exciting and a bit scary are just a sampling of the reactions from the nearly 1,500 attendees at Jamie Metzl's talks we hosted in advance of the debut of his book Hacking Darwin: Genetic Engineering and the Future of Humanity. Jamie's fast pace and vast knowledge kept audiences of all ages and persuasions locked on."
—John Carney, CEO, Center for Practical Bioethics
"Jamie's fabulous presentation on genetic engineering — past, present and future — was at once thought provoking, inspiring, frightening and enlightening. It was simply the best presentation I ever have heard in all my 71 years. I look forward to the publication of Hacking Darwin and can't wait to get my hands on it."
—David Parker, Board Member, Brown University Hillel
"Jamie's talk on 'Donald Trump and the Changing Geopolitics of Asia' was an absolute tour de force that blew away our members. Jamie took what could have been a narrowly focused topic and put it in a far broader historical and political context that helped the audience to see the big picture of U.S.-China relations and the dynamics shaping it. His thought-provoking and expansive talk generated a fascinating discussion and left us seeing the world from an entirely different—and deeply appreciated—perspective."
— Courtney Doggart, President, Network 20/20
"IVY hosts dozens of incredible lectures led by leading minds around the country each year, but I've never seen our members as engaged with the speaker and the subject matter as they were with Dr. Metzl. He captivated the room with the intricacies of the future of science and humanity. After the lecture members lingered for more than two hours discussing the implications of the future of genetic engineering and debating what, if anything, should be done about it."
— IVY Connect
"Jamie is a fantastic authority and resource on all things related to China. I hired Jamie as a panelist and keynote speaker in 2016 after hearing Jamie speak at an Atlantic Council event. He was extremely knowledgeable, flexible and a pleasure to work with on our event programming. I was particularly impressed by Jamie's presence and command of the topics and his ability to engage with the audience in a meaningful way. Throughout our preparation, Jamie was always accessible and provided constructive ways to improve our program. Jamie is at the top of my list for my speaking engagement needs."
— HSBC
"Jamie Metzl spoke to a captivated audience about a fascinating and complicated subject. Bio-engineering and its impact upon the future of mankind was the topic Dr. Metzl aptly articulated in an enthralling yet relatable style. From the start, he built a genuine rapport with the audience as he communicated so that each person understood as clearly as possible the subject matter. Jamie's presentation was amazingly fluid and perfectly paced as he spoke effortlessly without notes or prompts. 'Jamie is the best speaker we've ever had.' 'This event was a home run because of Jamie Metzl!' 'Jamie is engaging and smoothly breaks it down.' These are just a few samples of the positive comments received from the audience after the presentation. Our community is excited about Jamie's return for an encore!"
— Kansas City Jewish Federation
"Jamie spoke to the senior most lay leadership of our non-partisan, nonprofit organization on U.S. foreign policy and, particularly, as it relates to the Asia Pacific region—a topic that is difficult to address, both because it is inherently complex and politically sensitive. Jamie overcame these challenges and adeptly and tactfully addressed the issues, giving historical context and his own perspective in a clear and effective manner. His breadth of knowledge is impressive. Jamie is very personable, and his intelligence, confidence and personal charm were extremely well received. Many people commented after his presentation and the ensuing discussion that he is one of the best speakers they have heard in a very long while—and this is a group that is accustomed to hearing many high-level speakers. We look forward to the next opportunity to host Jamie as a speaker again."
—Shira Loewenberg, Director, AJC Asia Pacific Institute (API)
Inquire about Jamie's speaking availability