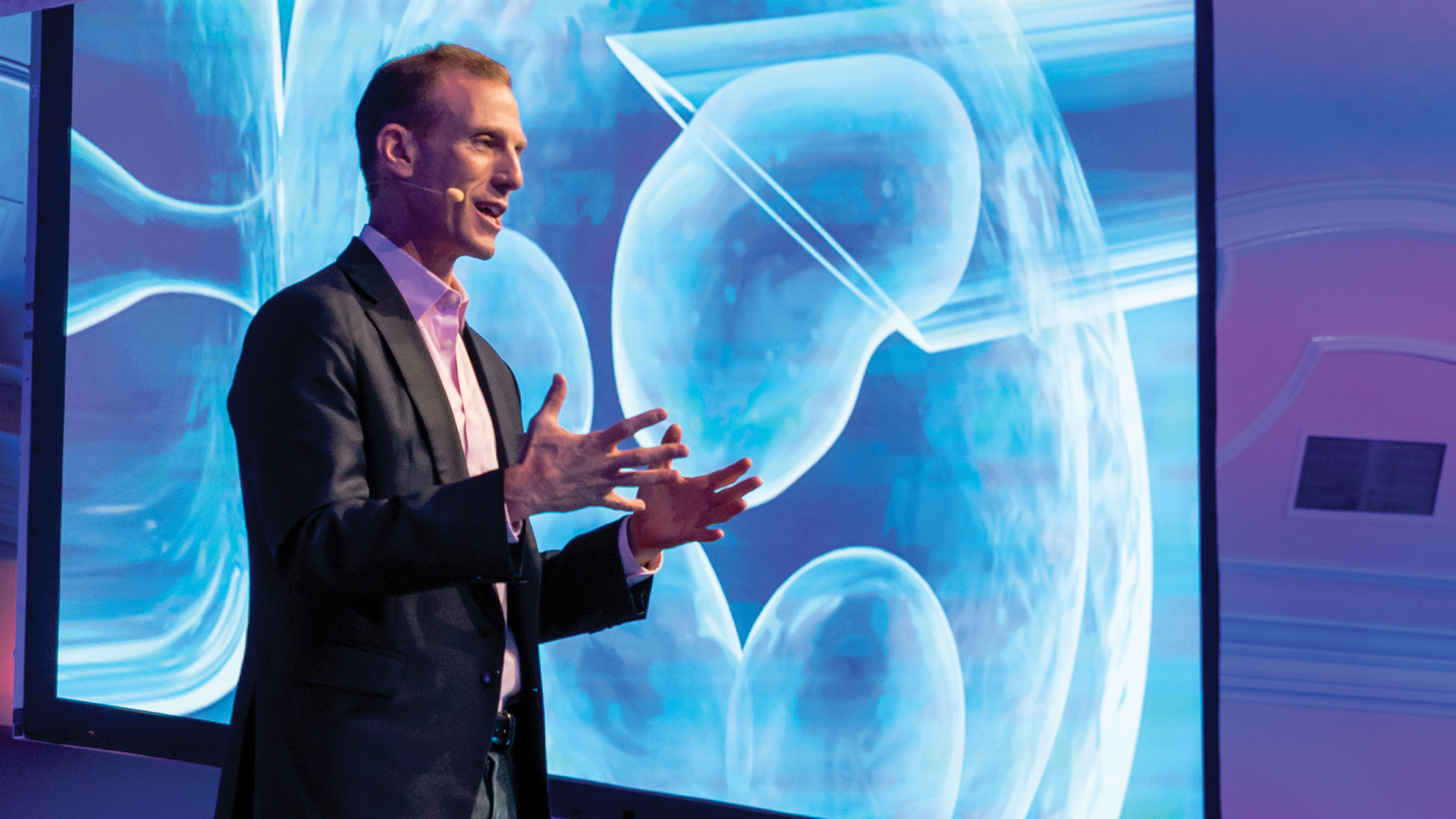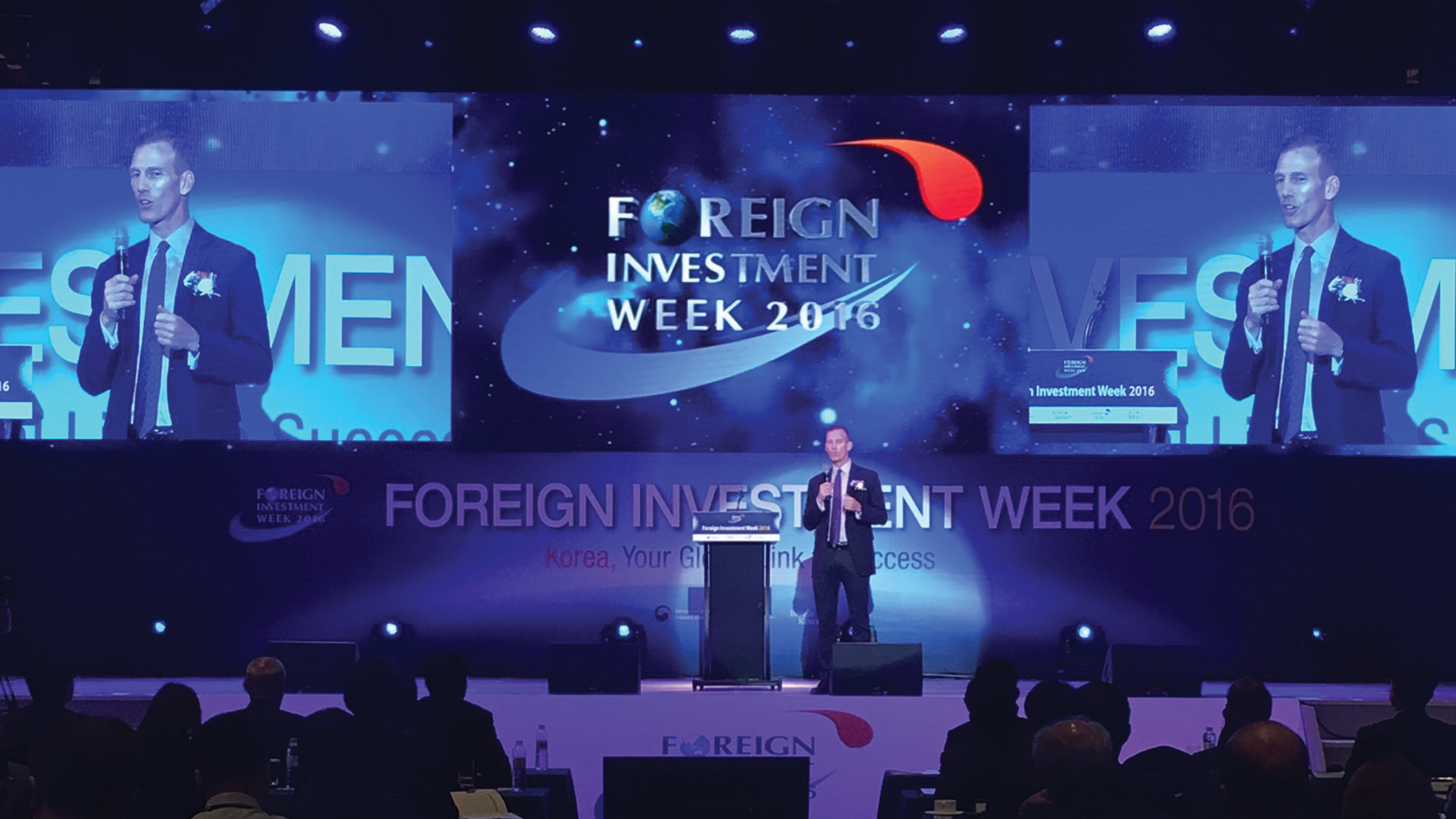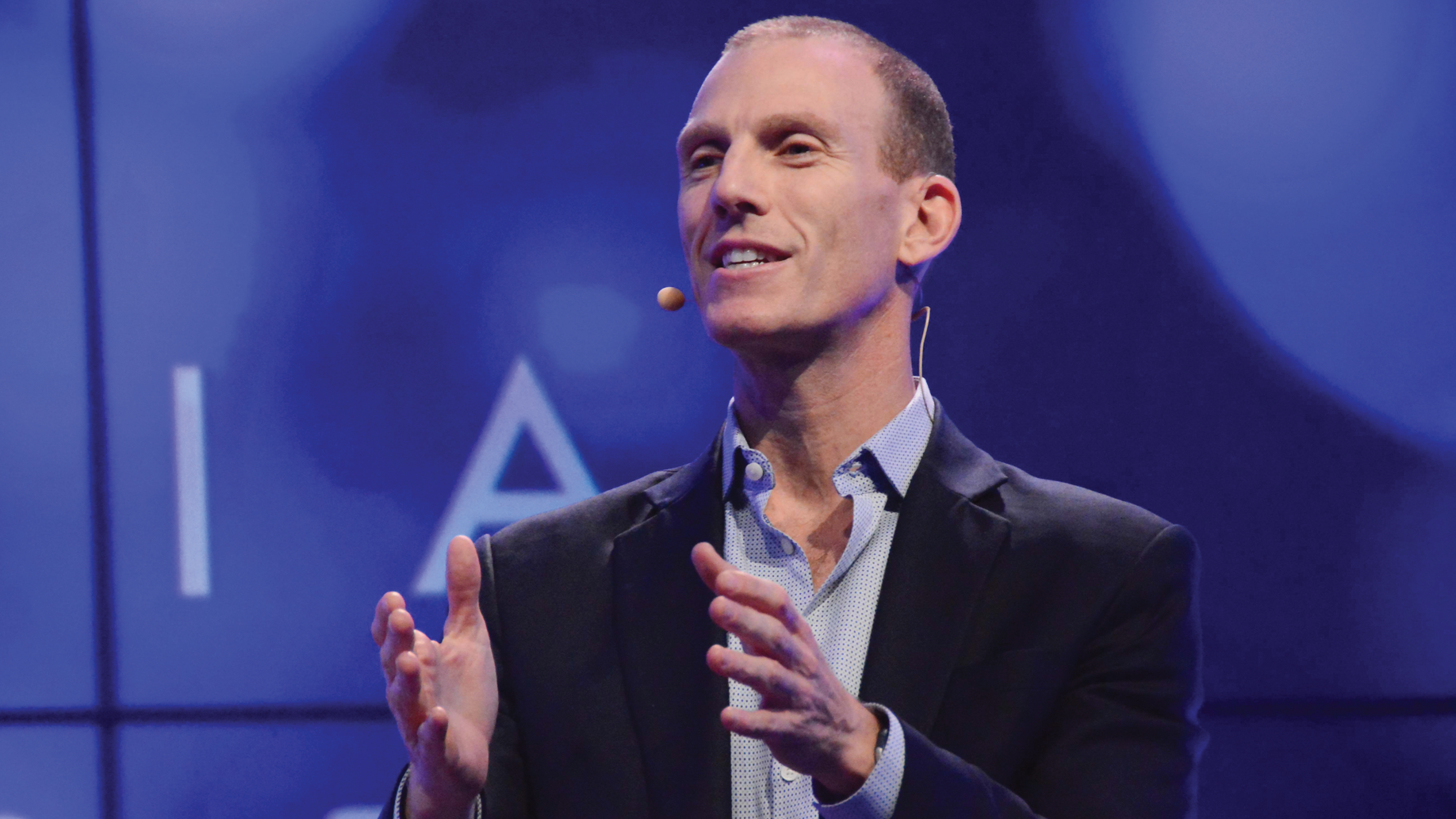 Jamie is a regular speaker at SXSW, Google Zeitgeist, Singularity University, and other high-profile venues and explores the implications of the revolutionary technologies and geopolitical shifts transforming our world with corporate, nonprofit, and academic audiences across the globe.
Select Talks
Homo Sapiens 2.0: The Future of Human Genetic Engineering
Tech Open Air, August, 2018
Hacking Life: The Sci & Sci-Fi of Immortality
SXSW, March, 2018
Unlocking the Code of Life
Conversation with George Church and Elizabeth Blackburn at Google Zeitgeist 2017, October 24, 2017
The Future of Human Genetic Engineering
SXSW, March 11, 2017
The Future of Gene Editing
Rockefeller University, January 26, 2017
Eternal Sonata: The Science, Science Fiction, and Bioethics of the Genetics Revolution
Crystal, January 3, 2017
Rising China, Trump's America, and the Dangerous Beginning of a Post-American World
Crystal, December 30, 2016
What You Need to Know About Asia in Forty-Five Minutes and One Slide
Crystal, December 29,2016
Homo Sapiens 2.0: Genetic Enhancement and the Future of Humanity
Crystal, December 27, 2016
Can we live to 150? The Cutting-Edge Science of Human Longevity
92Y, November 14, 2016
Stanley Kubrick and the Exponential Future
Contemporary Jewish Museum, October 14, 2016
Hacking Biology
Google, October 13, 2016
Decoding the Human Genome
Google Zeitgeist, September 19, 2016
The End of Sex and the Future of Human Reproduction
92Y, September 11, 2016
The National Security Implications of the Genetics Revolution
Harvard Law School, April 5, 2016
Can Genius Be Genetically Engineered?
92Y, March 10, 2016
Can China Avoid Economic Crisis?
Vail Symposium, February 25, 2016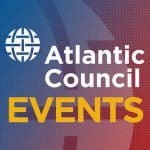 ---
Is There a Fatal Flaw at the Heart of China's Reform Process?
Podcast | China-US Business Council, May 5, 2015
Genetic Enhancement, Ethics, and the Future of Humanity
Brandeis University, March 10, 2015
Homo Sapiens 2.0: Genetic Enhancement and the Future of Humanity
92d Street Y, November 24, 2014
US-China Relations at the Genetic Frontier
Commonwealth Club, November 12, 2014
The National Security Implications of the Genetics Revolution
Atlantic Council, November 7, 2014
Rising China and the Changing World Order
Vail Symposium, June 28, 2013
Rising China, Changing World
Imagine Solutions Conference, February 11, 2013
Testimonials
"Jamie's talk on 'Donald Trump and the Changing Geopolitics of Asia' was an absolute tour de force that blew away our members. Jamie took what could have been a narrowly focused topic and put it in a far broader historical and political context that helped the audience to see the big picture of U.S.-China relations and the dynamics shaping it. His thought-provoking and expansive talk generated a fascinating discussion and left us seeing the world from an entirely different—and deeply appreciated—perspective."
— Courtney Doggart, President, Network 20/20
"IVY hosts dozens of incredible lectures led by leading minds around the country each year, but I've never seen our members as engaged with the speaker and the subject matter as they were with Dr. Metzl. He captivated the room with the intricacies of the future of science and humanity. After the lecture members lingered for more than two hours discussing the implications of the future of genetic engineering and debating what, if anything, should be done about it."
— IVY Connect
"Jamie is a fantastic authority and resource on all things related to China. I hired Jamie as a panelist and keynote speaker in 2016 after hearing Jamie speak at an Atlantic Council event. He was extremely knowledgeable, flexible and a pleasure to work with on our event programming. I was particularly impressed by Jamie's presence and command of the topics and his ability to engage with the audience in a meaningful way. Throughout our preparation, Jamie was always accessible and provided constructive ways to improve our program. Jamie is at the top of my list for my speaking engagement needs."
— HSBC
"Jamie Metzl spoke to a captivated audience about a fascinating and complicated subject. Bio-engineering and its impact upon the future of mankind was the topic Dr. Metzl aptly articulated in an enthralling yet relatable style. From the start, he built a genuine rapport with the audience as he communicated so that each person understood as clearly as possible the subject matter. Jamie's presentation was amazingly fluid and perfectly paced as he spoke effortlessly without notes or prompts. 'Jamie is the best speaker we've ever had.' 'This event was a home run because of Jamie Metzl!' 'Jamie is engaging and smoothly breaks it down.' These are just a few samples of the positive comments received from the audience after the presentation. Our community is excited about Jamie's return for an encore!"
— Kansas City Jewish Federation
"Jamie spoke to the senior most lay leadership of our non-partisan, nonprofit organization on U.S. foreign policy and, particularly, as it relates to the Asia Pacific region—a topic that is difficult to address, both because it is inherently complex and politically sensitive. Jamie overcame these challenges and adeptly and tactfully addressed the issues, giving historical context and his own perspective in a clear and effective manner. His breadth of knowledge is impressive. Jamie is very personable, and his intelligence, confidence and personal charm were extremely well received. Many people commented after his presentation and the ensuing discussion that he is one of the best speakers they have heard in a very long while—and this is a group that is accustomed to hearing many high-level speakers. We look forward to the next opportunity to host Jamie as a speaker again."
—Shira Loewenberg, Director, AJC Asia Pacific Institute (API)